What actions can you take to demand some of the 14 Policy Priorities!
See below each picture!
---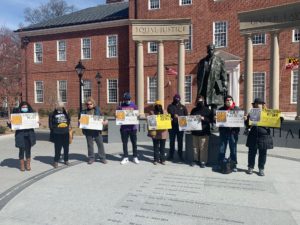 ---
For Moral Monday, March 15, the Maryland #PoorPeoplesCampaign delivered our demands on the PPC's 14 Policy Priorities to the legislature and the gate of the Government House in Annapolis.
See our Facebook page for video!
---