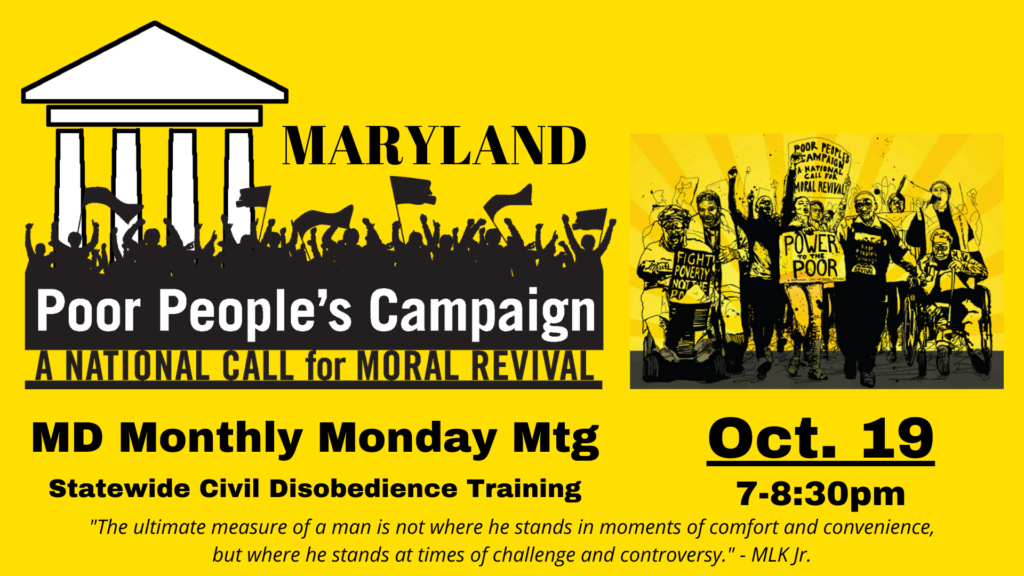 October 19, 2020 @ 7:00 pm

–

8:30 pm

EDT
Please join us for a statewide Non-Violent Disobedience training session. With the nationalist dog-whistling, attempts to throw the outcome of the election into question, and continual voter suppression efforts we have been seeing, there is much concern about what will happen on election day and after. With that in mind, we think it's urgent to make sure that we are prepared should we need to turn out for peaceful protest.  There are many roles people will be able to play: not only those who will be prepared to be arrested if necessary, but also support roles, such as legal observers.

We hope that everyone will attend this important training.
(This event only must be accessed by web ONLY – call-ins will not work.)