By Shannon Kelley | The News Virginian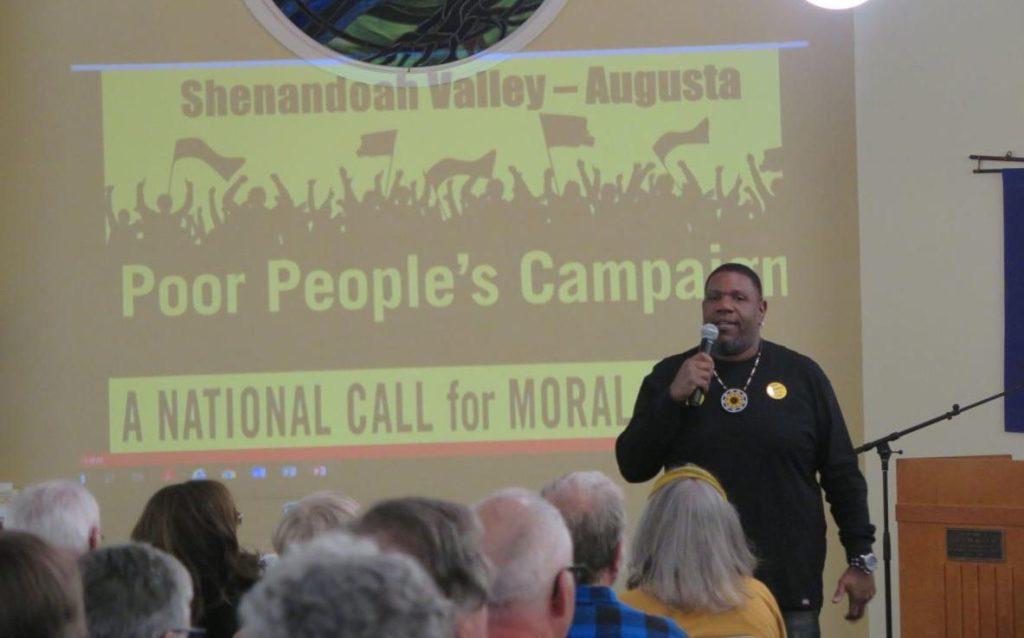 The Poor People's Campaign has planted a flag in the Valley.
A Shenandoah Valley chapter of the Poor People's Campaign launched in Waynesboro on Friday evening with an estimated 100 individuals attending the event, which began with singing and fellowship.
The Poor People's Campaign is a nonpartisan, moral movement started by Dr. Martin Luther King, Jr., in 1968. The campaign focuses largely on poverty by addressing the social and economic factors that contribute to it, how poverty impacts those suffering from it and how others can help.
Decades after its founding, the Poor People's Campaign reportedly has almost 50 state chapters throughout the United States. Beneath the state campaign umbrella are localities, cities and counties which have their own sub-chapters. For the first time, following in the footsteps of other locations such as Roanoke, Tidewater, Hampton and Virginia Beach, the Valley will have a Poor People's Campaign chapter.
Read complete article at newsvirginian.com