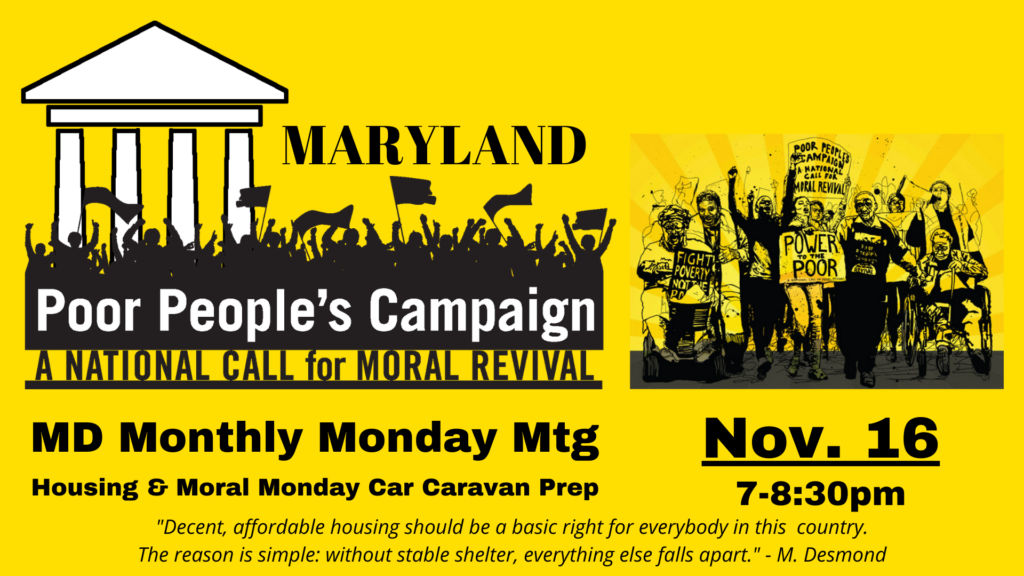 November 16, 2020 @ 7:00 pm

–

8:30 pm

EST
During November's meeting, we will be discussing Maryland's participation in the National Caravan to be held on Monday, November 23rd at 2:30 p.m. The purpose of the Caravan is to draw attention back to the need for a national stimulus package. We want our elected officials to address the local needs relating to the tremendous loss of life, jobs, housing, healthcare, and food insecurity due to COVID-19.

We will also hear a presentation on housing issues as affected by COVID-19.