"And so the prophet gives the nation God's clear guidance out of the jam it is in. Choose first to repent of the policy sin. Then, repair the breach."

READ: Inaugural Prayer Service Sermon by Rev. Dr. William J. Barber, II, 'We Must Have a Third Reconstruction.' ...
Thank you Dr. Rev. William Barber, Jr. ... salve to a weary soul and a renewed call to action...amen.
So glad the Rev. Dr. Wm. Barber, Jr. was asked to give the sermon for the Inaugural Prayer Service. If you didn't see it, tune in here. Don't miss it. It's great inspiration for this time.
"The breach would be knowing the only way to ensure domestic tranquility is to establish justice, but pretending we can address the nation's wounds with simplistic calls for unity." I pray the new administration will pursue justice in order to set things right.
Bless you, Rev Barber and may you be granted good health.
All Yahs creation say, "Yea'men!" Ameen. ✊🏿👁️🇺🇸🙏🏾
Isaiah 58 all the time because he says its not the fast i choose...but to share your bread with the hungry and bring the homeless poor into your house !! 🙏❤️
A powerful call to all Americans
That was a mighty sermon!
I just talked with my Mom a senior living in Florida and she saw Rev Barber today. "Repair the breach!" she said with a joyous heart. I told her, "Rev Barber has been on the job for a long time and I started watching PPC in 2014 around the same time as Selma came out. PPC was created by Dr. King and Rev Barber is full of information not just powerful with the word. I expect that he will be front and center now. He has been doing this for a long minuet. I watched him get arrested in the Capital with nuns." "Oregon capital?" she asked. "No Mom the nations capital a few years back. I watched one of his talks on how poor people are kept out of voting by lines created by politicians. He might speak on race, but his main focus of that talk was to all people in poverty. He spoke for a long time, it was a long time ago, yet I still recall the gist." "Wow!" she replied I am going to watch and see if he does more of these joint prayer sessions." Thank you Rev. Barber for being a spiritual and driving force that reaches all people. God Bless. THOR
Powerful words, prophetic words that should be ringing out from every pulpit...
Blessings, Rev. Dr. Barber. Thank you.
Load more
"It is the truth Aretha Franklin pointed to when she sang,   
Wholly Holy 
Come together 
We have got to come together 
We can rock this earth's foundation 
Holler love across the nation 
We proclaim love, our salvation 
Yes we can." @RevDrBarber
https://www.breachrepairers.org/blogs/repairing-rebuilding-renewing-and-revival-can-be-real-if
Twitter feed video.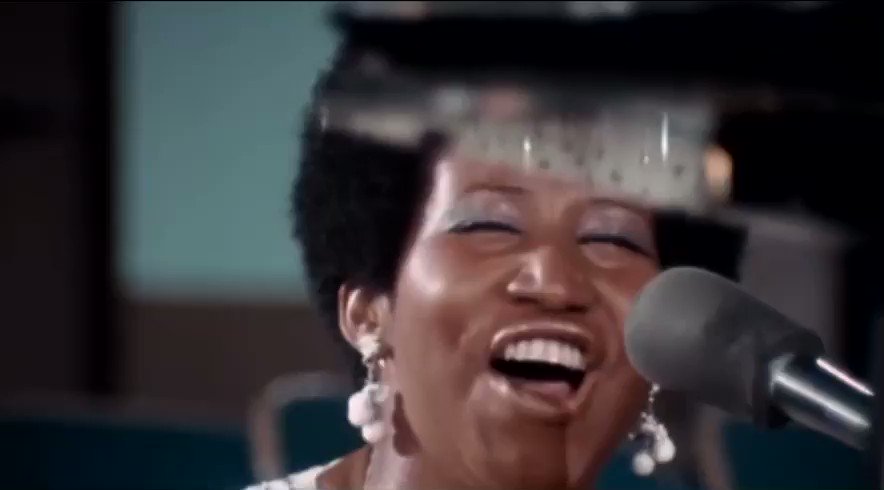 Please join me and my two daughters @HealthEquityDoc & @Bekah_Soul for this important conversation 2/4 @MotherJones:


Mother Jones In Conversation with Rev. Willian J. Barber, Dr. Sharrelle Barber, and Rebekah Barber
www.motherjones.com
Pastor Jose took sanctuary w/ us 4 years ago on my son's birthday. Tomorrow, he'll go home on my daughter's birthday.

After these years of celebrating & grieving together, this timing feels like a divine reminder that we are family. https://www.newsobserver.com/news/local/counties/durham-county/article248663325.html
"Hear the people's voice & be led to enact laws for the common good & the protection of the most vulnerable." -Sr. Carol Keehan #RepairersOfTheBreach #ThirdReconstruction #PoorPeoplesCampaign
In inaugural service, faith leaders pray for racial justice, healthcare
During the traditional inaugural prayer service hosted by the Washington National Cathedral — virtual this year because of the pandemic — faith le...
www.ncronline.org
"Craig enjoyed Hunting, Boating, Fishing, Camping, ATV'n with his family & attending his oldest grandson's Motorcross races."

We remember & honor the life of #CraigANelson. All are welcome to share on the #COVID19 #PoorPeoplesCampaign memorial wall: http://memorial.poorpeoplescampaign.org
Twitter feed video.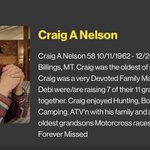 Load More...