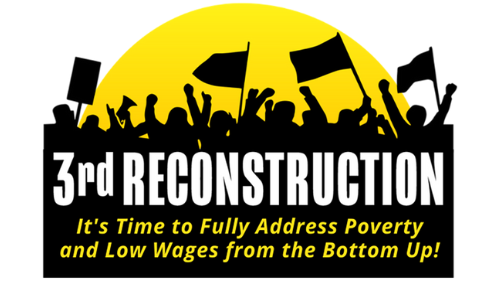 Join us as We Build the Third Reconstruction
Drawing on the transformational history of the First Reconstruction following the Civil War and the Second Reconstruction of the civil rights struggles of the 20th century, the Third Reconstruction is a revival of our constitutional commitment to establish justice, provide for the general welfare, end decades of austerity, and recognize that policies that center the 140 million poor and low-income people in the country are also good economic policies that can heal and transform the nation.
The Poor People's Campaign: A National Call for Moral Revival, Repairers of the Breach and the Kairos Center have been a part of building a movement towards a Third Reconstruction for years. On May 20, the co-chairs of the Poor People's Campaign, Rev. Dr. William J. Barber, II and Rev. Dr. Liz Theoharis, joined Representatives Pramila Jayapal and Barbara Lee as they announced a non-partisan congressional resolution to support this movement, entitled: Third Reconstruction: Fully Addressing Poverty & Low Wages From the Bottom Up.
This historic effort comes as a response to years of movement-building and emerges from the pain and organizing power of the 140 million. It reflects an omnibus vision to restructure our society from the bottom up, recognizing that in order to build a true Third Reconstruction we must simultaneously deal with the interlocking injustices of systemic racism, poverty, ecological devastation and the denial of health care, militarism and the distorted moral narrative of religious nationalism that blames the poor instead of the systems that cause poverty. It is one part of a broader movement to realize a Third Reconstruction, which we are building across the country in the Poor People's Campaign's 45 state coordinating committees and network of more than 250 labor and organizational partners and hundreds of faith partners, and dozens of national faith bodies.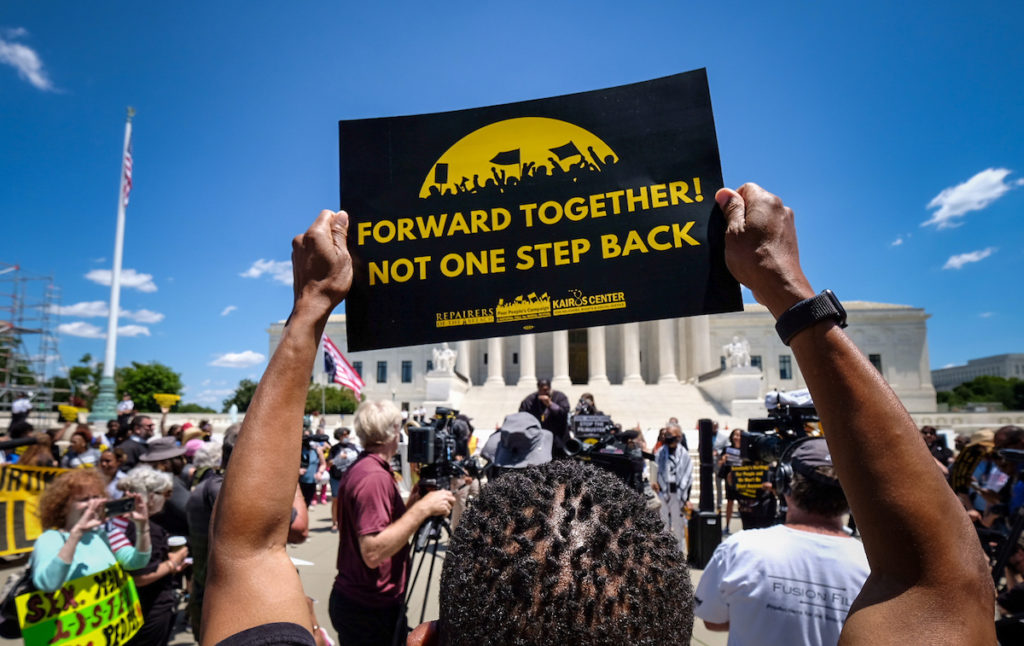 As Frederick Douglass wrote during the years leading up to the First Reconstruction, "power concedes nothing without a demand." From Appalachia to Alabama, the Carolinas to California, the Borderlands to the Bronx, from the hood to the holler, we are organizing the power of the nation's 140 million to ensure that the abundance we live in is marshalled towards the needs and priorities of the poor. We are carrying forward the legacies of the First Reconstruction and the Second Reconstruction and their demands for equity, liberty and justice for all.
Forward together, not one step back!