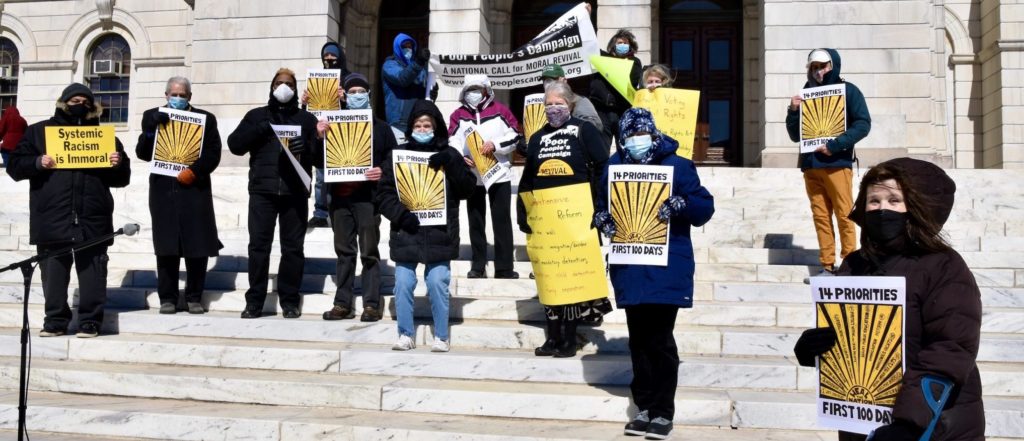 June 7, 2021 @ 12:00 pm

EDT
The Poor People's Campaign in State Houses across the nation will demand the end of poverty and urges legislatures to adopt resolutions to this effect. Time for this action is tentative; please stay tuned.
Where: Outside Congressman David Cicilline's Office: 1070 Main St, Pawtucket, RI 02860
To sign up for the Poor People's Campaign in Rhode Island, please click here.
Related Events